Has got to be my downfall.
Where is the Charlene in 2010!!
Pretty much thanks to the holidays, too much slacking i would say.
Hopefully i'll start the engine soon, 3 tests
(?)
next week.
& started on?
Zilch.
Alrighttt, here's a little excerpt from my
tumblr
.
'Today was pretty awesome the way it ended so well & guess what, there's a new mall over at Clementi people! It beats JP hands down, Leslie & I went exploring. There's Shilin, Yami Yoghurt & many many more. Tanglin Halt(BEST CHICKEN CUTLET EVA) was closed so we settled for his fav KFC. I foresee myself turning into a big round blob cause im gna be just so spoilt for choice at Clementi Mall!! Nicely packed Sushi at Fairprice Finest, Oyster Meesua without having to travel to Boonlay, Koi at my fingertips & Yami Yoghurt for dessert, DOPE. HAHA'
Taken much to tweeting & short tumblr posts since school started.
So that was my day on yesterday
(TGIF!!)

TODAY.
Wooohooooo im 400bucks richer!
Or 800bucks if you would consider b's money to be mine.
Was pretty freaked about being awkward & all receiving the thing.
But quote
Kristel
,
'It's only awkward when you think it is.'
True that!
Thanks to the boy for accompanying me although he had to rush to his ceremony after mine!
I went to his ceremony aft mine toooo.
& Clementi is
AWESOME
, well better than Boonlay.
LOL sorry but i've got this thing with Clementi being better than Boonlay.
Its like a constant war i created myself, pitting against Mag & Leslie.
-->
& this i have to add! Nanhuarians are awesome! Once NH was mentioned by the emcee, they started clapping supa loudly even the emcee had to pause for awhile.
I love nanhua:D
Getting a tad addicted to
Instagram
, this app in his iphone.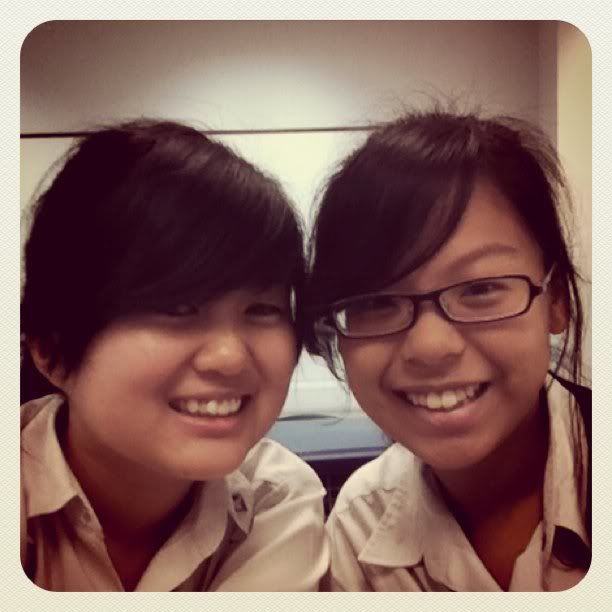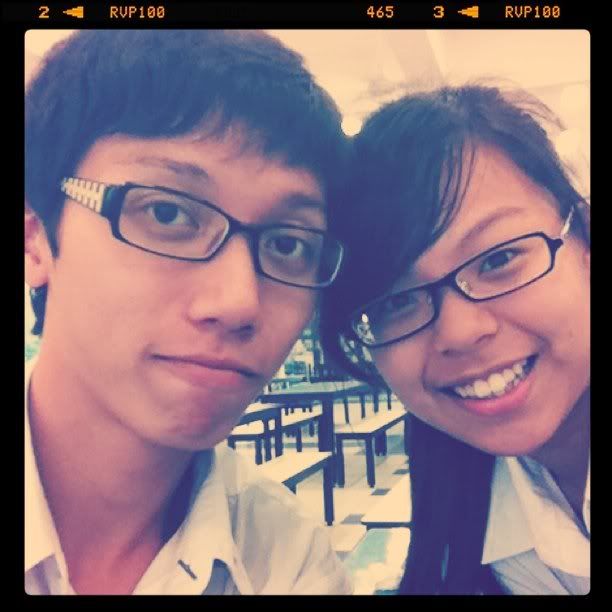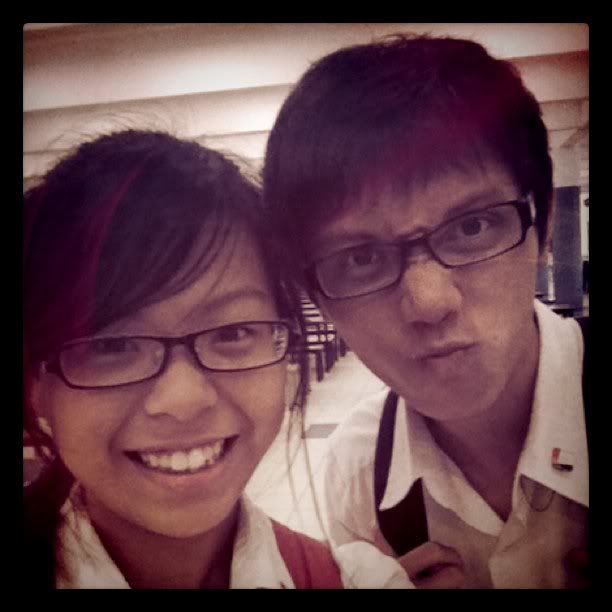 I mean just look at the photos!
Nice right, thanks to Claire for telling me about it!
Ugly picture? Just add the effect can alr! HAHA
& i can tweet it!
Yadayadayada, maybe im just too deprived of taking photos!
Alright, i shall get started on revising soon enough.
& start getting used to not touching the computer cause its such a distraction.

GOODBYEEEEEEEEEE!