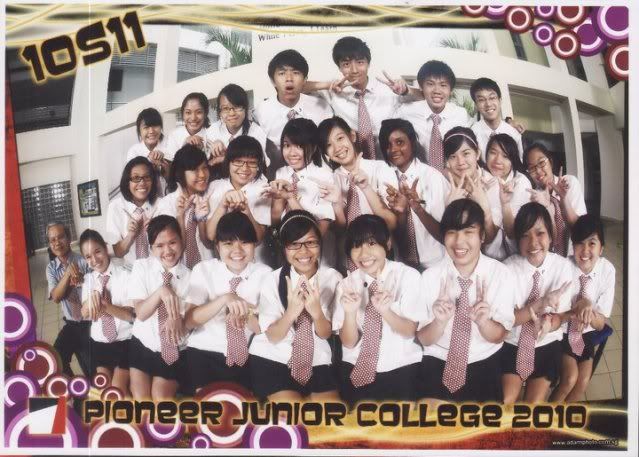 Hai guys, this is my beloved class 10S11!!
Hohoho we're gna have a splendid time tmr!
Cheryl & I just got the yusheng & i cant wait to
'lao'
it & gobble it all up!
So excited, & i really adore my class!
Where can you find such a spontaneous class?
Love the class photos, esp the 4th one.
(The VV thing is supposed to stand for Weiwen cause he wasnt there.)
Weather's been going a little crazy this days & i think my mood is pretty much proportionate to that.
But im fine now,
feeling blessed more than ever!!
Almost lost my phone today!
Had Koba with the boy & i left it there!
No idea i lost it till when i was on the mrt home
& I PANICKED LOL
.
Thank goodness he was there & yay we found it!
Pretty much retarded actually!
Cant imagine if it disappeared, goodness.
But was pretty looking forward to a new phone.
I WANT IPHONE 4.
Cause i wanna play Burger Queen
(?)
& i wanna snap super alot of pictures using instagram!!!
Alright, gna post about Homecoming & Titanium soonz.
Bye hunz!