H

ai guys!
Got a shock just nao cause everything i typed in blogger was hindu.
This is
'I love you'
in hindu......
इ
लव
यू
!
Oh its hindi. It is the same thing right?
Okay whateverrr, that's not the point!

Anyway, this was my awesome vday!!!
I know its just about every other day, but i guess its just the fun of giving!
I cant stop getting stuff for my boy.
& his fav was the Famous Amos lololol supa gooddd, got him a big pack!
But due to that pack of cookies, smth evil happened:(
Oh well, glad everything's fine now!

Well, photos?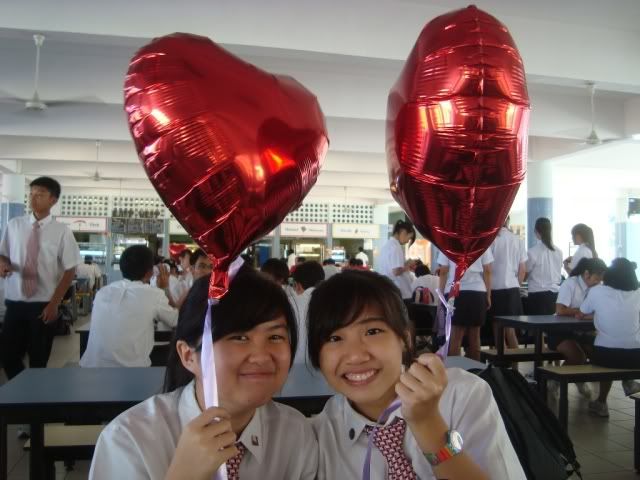 Xiangliang got us bahloons!!!!
She came over with four
heartshaped
balloons,
& we thought she was giving them to someone on behalf of someone if you get what i mean.
If not its fine lol!
I like spelling balloons as bahloons, or rather i like pronouncing it like that.
Hmmmmmmmmsxzxz.
Leslie got me four & kianhao got me one!
*BEAMSS!
I love how it floats around my house & scratches my ceiling!
Kinda scares me cause i'll think its a bird flapping its wings or something.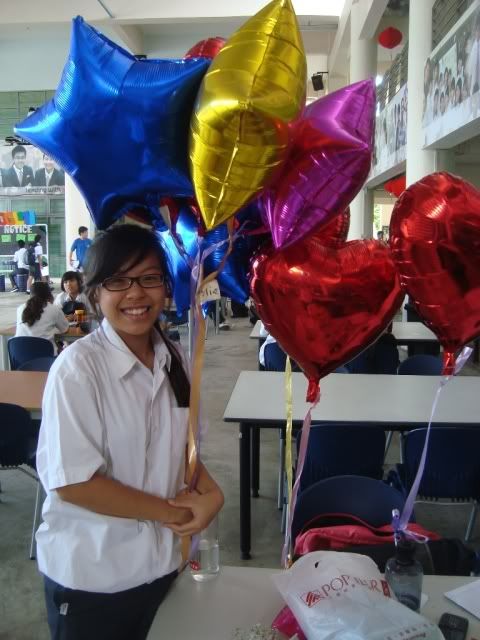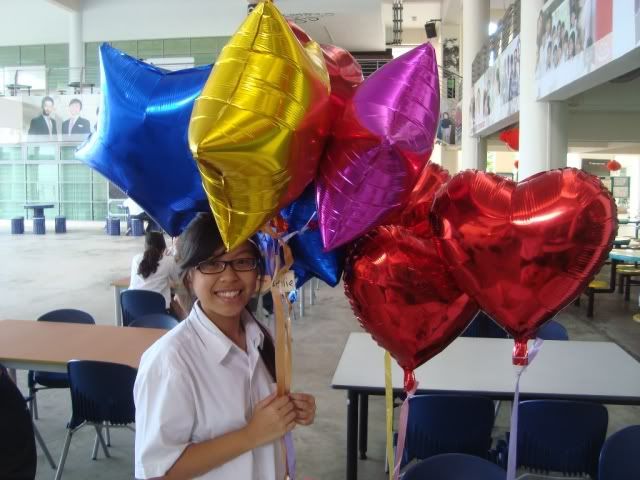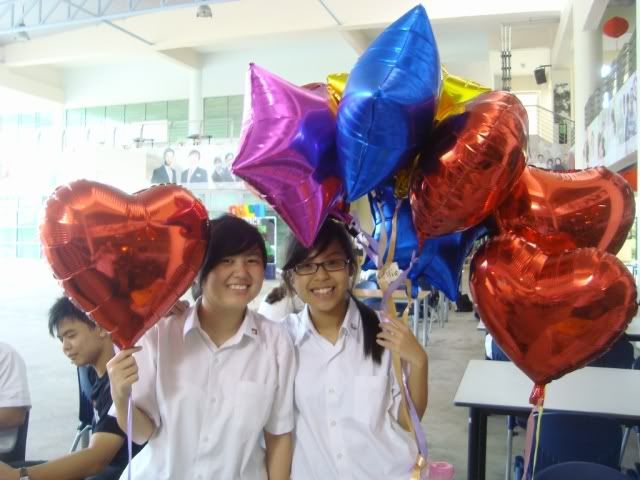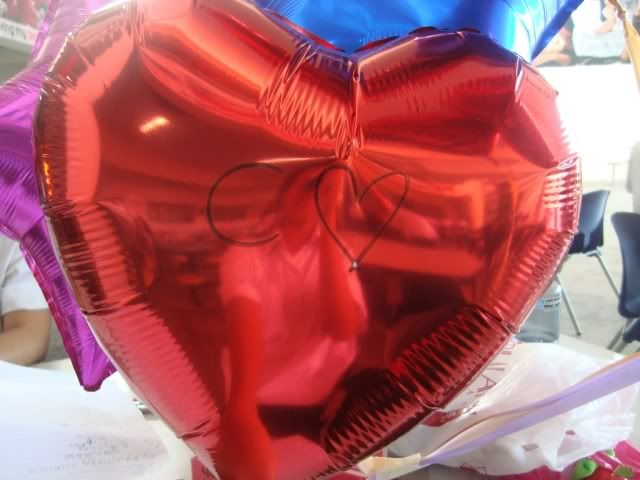 Hoho my favvvv cause its the only one the boy drew on LOL
Waited for
K+2
to end! All of them end at 6pm!!
Madness right! + last period PE.
HA-HA-HA.
I hate PE.
(kkkkkk enough on that!!!)

Yupppppp,
decided to spend it with K+2 although they are
'willing to excuse us'
LOL
Funny only.
We had like
gift exchange
, cause we're lame like that!
Guys got a gift meant for girls & vice versa!

For the guyssss,
Chris had Corrine's,
Leslie had Jessie's
(which is always the

best

gift! -> adidas shoebag this time round! & leslie always gets it!! So happy for him hahahahaaaaaaa:D Went to get it w Jessie! )
Dengyang had mine!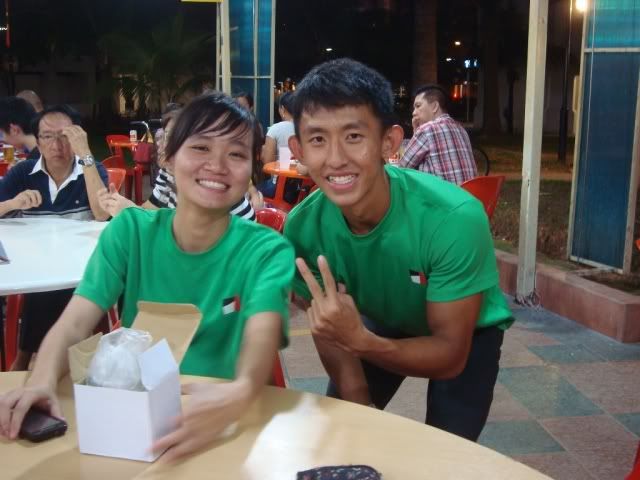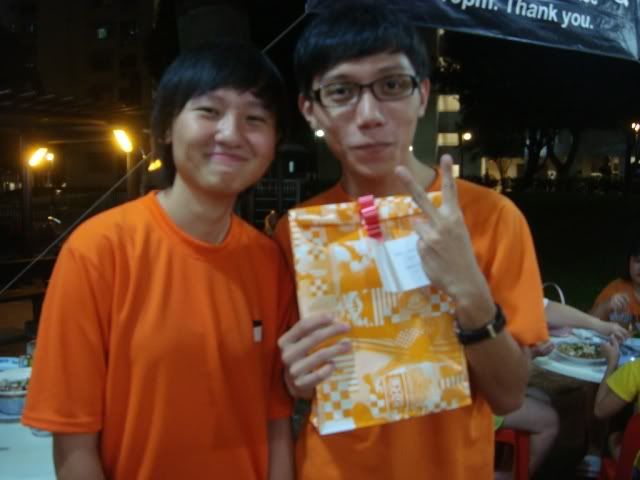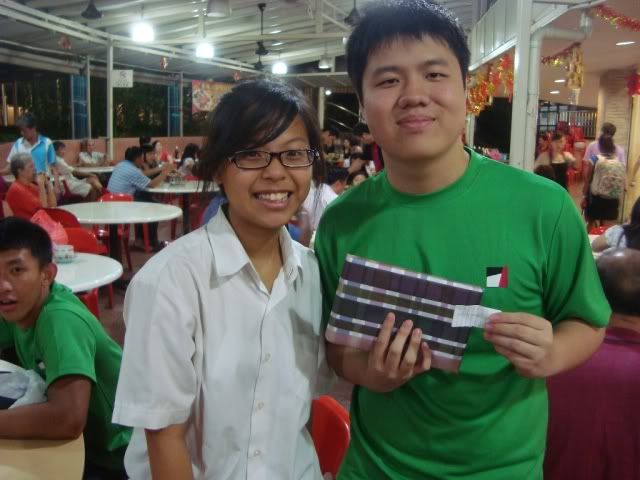 & the girls!
I had Leslie's
(which is really retarded cause i bought it for him to exchange!)
,
Corrine had Christopher's & Jessie had Dengyang's.
Well, do you even care who got what, LOL.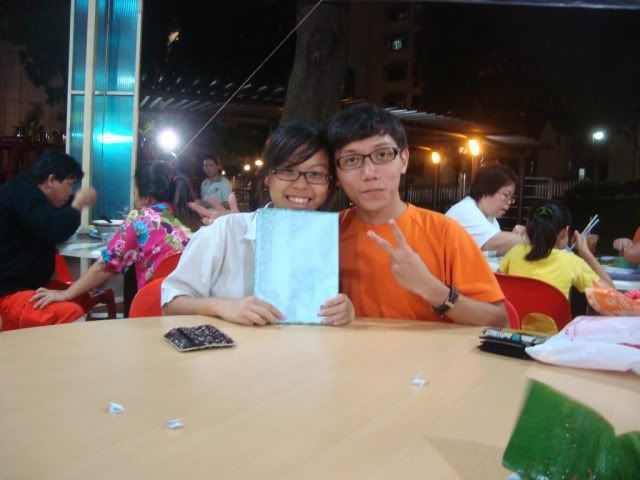 Zichar was goodddd, now im hungry thinking abt food!!!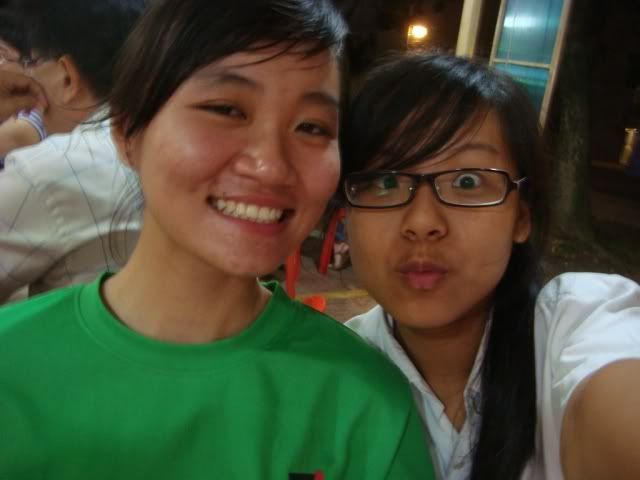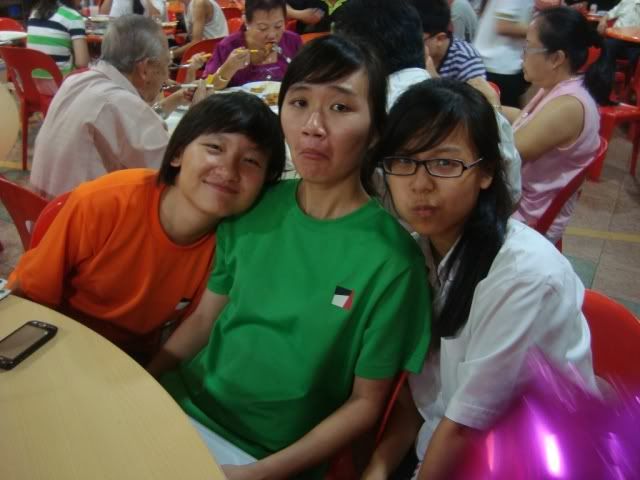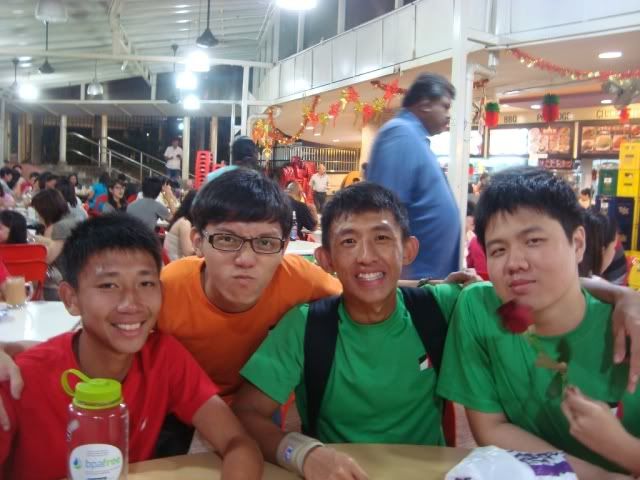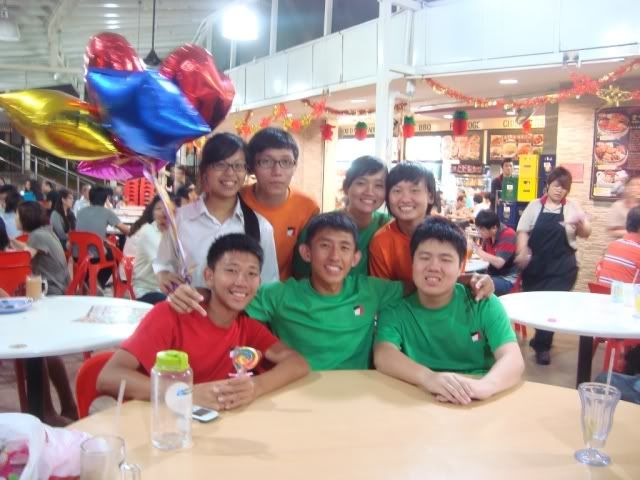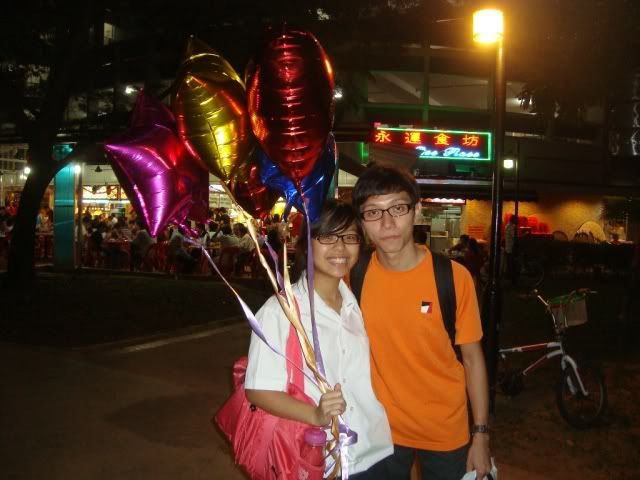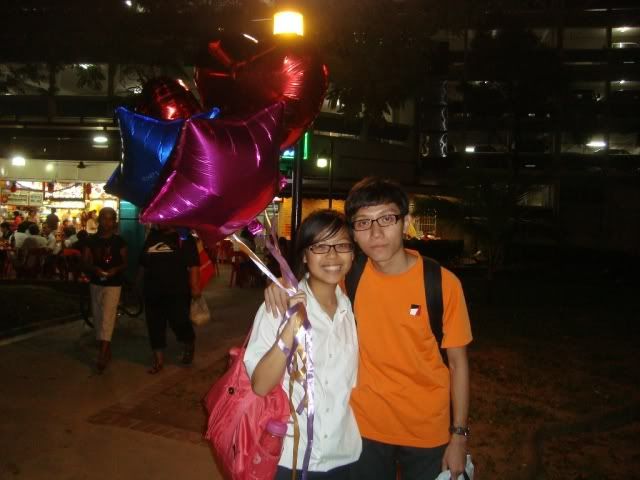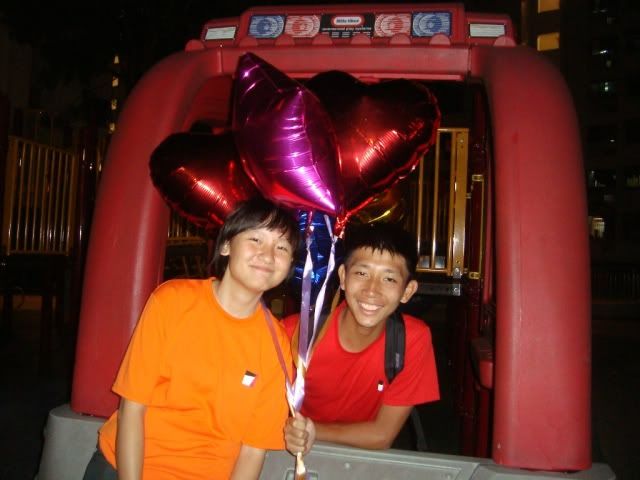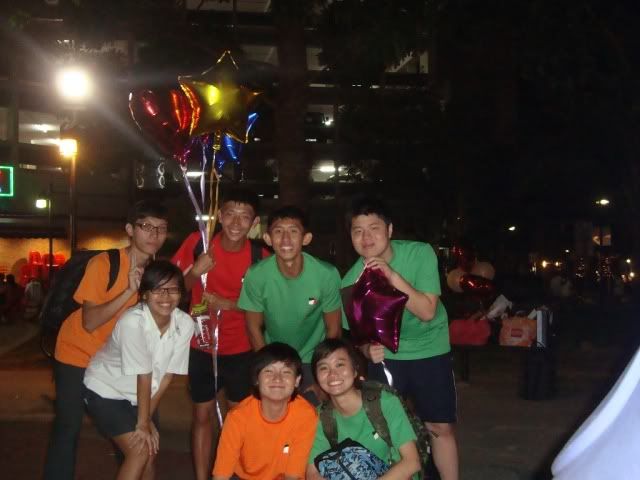 Yup, was a pretty good day & im just thankful that Leslie's always there for me no matter what,
lalalaaaaa~
& since a few of my guy friends went to army,
i've been thinking about

what

i'll do when my boy goes to the army!!!
>:(
I'll be emonemo & i will snap at everybody i see!
*FROWNS.
Hahaha actually im happy for him cause he's excited.
(I know there's like another year or so before that happens but its like just a thought!)
But i think its gna be evil & tough there cause nothing that has to do with physical training of any sort can be fun. Seriously!
Oh well, we'll deal!

& two days ago,

Total Defence Day........
Hmmmmmmmmm.
Nothing much, just that it was really retarded w Claire, Wenhui & Eunice.
We actually tried to go into the megatron truck that expands...while we were in the rain.
WE DIDNT SUCCEED
& ran back to shelter after that.
Even the umbrella couldnt save us from the rain.
Got me a new bag & its waterproof!!
SO
HAHA
at least my bag isnt wet!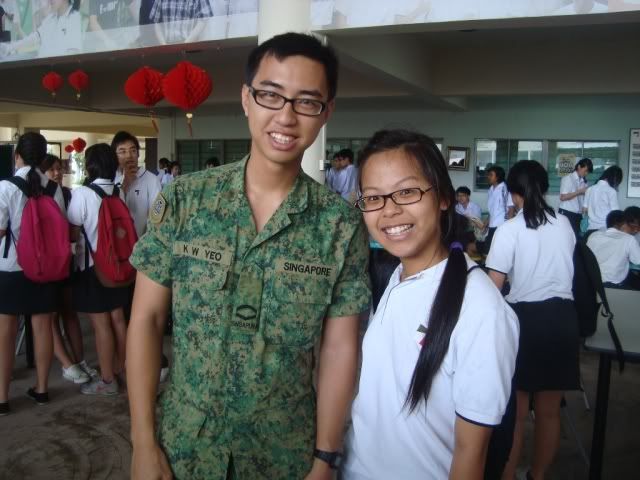 1. Photo w Wenhui & army guyz.
2. Saw Kaiwen there & snapsnap took a photo!
Terrible forehead i knowwww.
I like the first photo cause i thought my forehead wasnt that bad.
& oh, you can see my new bag!
Anyway, pinned my fringe up in school nowadays cause its more refreshing.
DONT JUDGE HOHO.
Actually, i dont care,
\m/
Im cool like that.
Okayyyyyyy, see you guys soonz!

Hugs & kisses XOXO