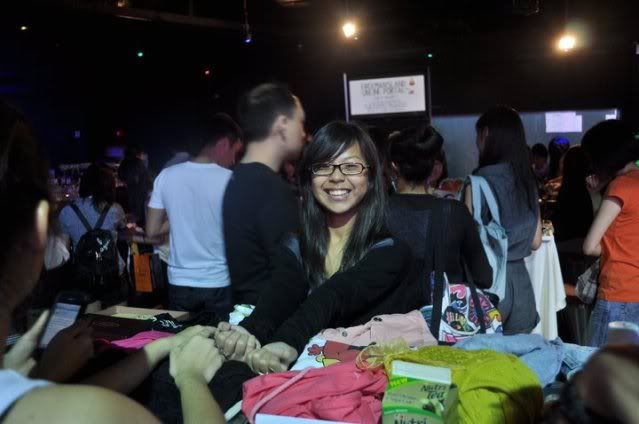 Helloooo,
tuesday was the
Orientation 2011 Finale
!
Was studying w
@meltheice
& the J2s came!
Awesome much cause it reaaaaally felt comfy:D
Although they disrupted my work! >:(
(& thanks to me posting late, i dont think they'll read this cause most of them are in army alr!)
Chitchat & they really havent lost their humour!
Demas got me thinking as well, do i really always appear so happy!
He said he like to read my blog because its always so happy!
Im pretty glad hehhhhhhh:D
Idk if he is srs or is he just joking w me cause they were commenting on how
mentally unsound
i am.
Eugene
(or maybe know to the J1s now as Mr Koh, lololol i cant get over it)
kept commenting on how spaz i am, thanksss.
Anyway, reminded me of somebody saying im fake cause im never sad or smth like that.
Srsly, always happy/contented w life
=
fake.
Hahaha
how does that even link?!

& yes, i am sad!!!!
Im always sad
when im running
. Oh dont get me started on that.
Its pretty suicidal.
So anyway, kelvin kangkiat josephine demas eugene edison stanley the other j2s yadayada, corrine leslie & i had a pretty enjoyable chat!
Then it was time for the performance!
Nothing much but i was pretty high LOL
Its been long since i've cheered, although i really dk what im cheering for=x
It was pretty comfortable for me.
Leslie told me that even though he didnt know them well, it really felt good.
Like their presence is very familiar.
(Pardon my phrasing!!)
Totally agree!!
But they were all OGLs & the SC!
Although i felt a little off cause im just a random kid who happen to knw all of them, it was still good:D
Left early thanks to school tmr & the fear of sticky people on buses
(J1s)
.
Otw home, b asked if i regretted retaining because i would be able to hang out more with them during j2 & everything.
I told him
nope
, cause retaining really helped me alot.
Imagine UUCBD to BBCBC?
Okay idk but i thought it was pretty decent at least.
Thanks to all your encouragement toooooo*hugsssss.
Anyway,
also
, if i hadnt played more during j1 & studied like how i did last year, i probably wouldnt knw them & made such
awesome
friends.
Welllll, seems like im weighing friendships & studies but no, its entirely different.
Best is to juggle both but im no demas
(LOL)
so yup, its an inverse relationship for me.
Sidenote:
It was really upsetting that Fiona wasnt there, but she'll be back soon!
RIGHT FIONAAAA!!!! I knw you are reading *winks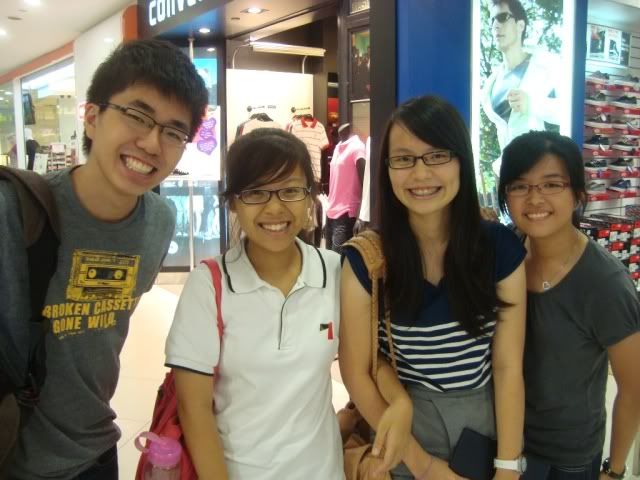 Heh, my

awesumpossumz

friends came to visit me in PJ ytd!
Kelvin, Debbie & Wanlin!
It was a surprise ruined by Leslie, or me....
Deb msged Leslie but i kept pestering him to tell me who he is msging=x
He shldnt have gave in to me so easily
HOHO
Alright, enough blaming.
Nevertheless, it was really good!
I felt so relaxed just talking & laughing with them.
Talking about Kelvin & his teaching experiences, cracks us up.
I wanna try be a teacher aft As!
Heard from Demas, Kelvin & a few other friends about it.
It seems fun, but requires unlimited patience
(right Kelvin? LOL)
Cant upload photos cause my mum took my card reader againz.
Shall get it back later or smth!
So random photos i have inserted everywhere.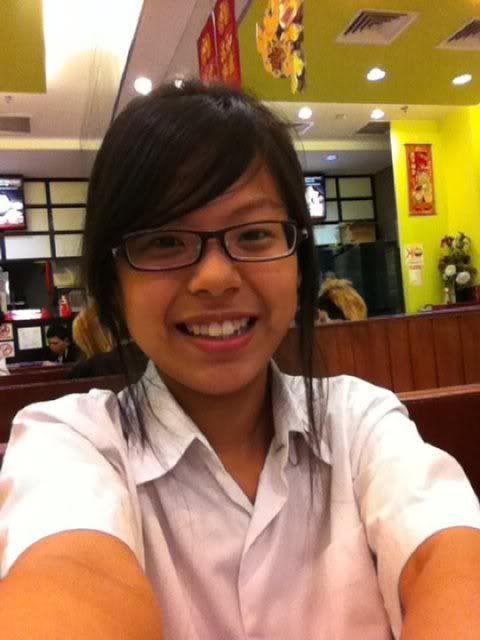 fat onlyyyy.