Maybe.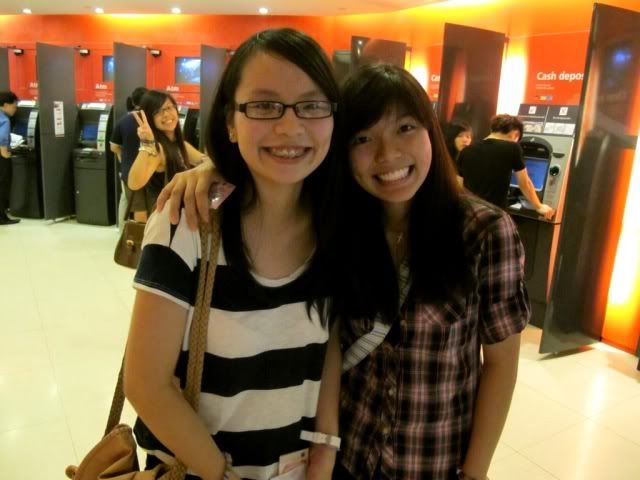 K guys, the highlight of the photo is actually behind Fiona & Deb.
Anyway
haiiiiii,
been pretty busy w sch & such.
Not touching the computer, only once a week.
So not much time to blog!
& when i use the com,
i dont have the time to go into all the in-depth topics i wanna talk about!
I do have such posts alright!
I'll start on it & usually end up distracted, surfing the net.
& i dont wanna post it when it ends so abruptly.
So drafts after drafts:(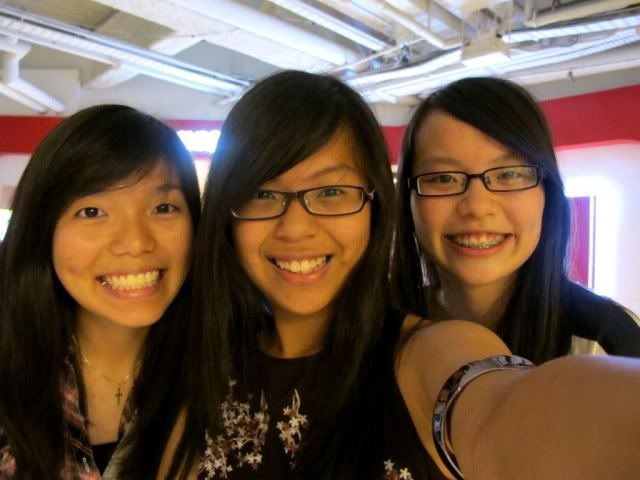 Anyway last friday,

4th March

, was pretty eventful.

My second time sitting at the back of the hall,

looking at people get results for their As.

Most people only have that one chance to have such a wake up call, but i have

TWO

.
How's that

.

Optimism at its best \m/

HAHA basically, if you didnt get it, i get to see two batches get their results & im not one of

them because im kairos!

But it was a bigger wake up call this time round.

I guess it is especially so because the ones getting their results are my close friends.

I see some of them get really good results,

& some not getting their desired results.

I look across the hall & quite a number were crying:(

Its really disheartening!

All i could do was to

hug

them.

& i know they really studied hard + gave it their all!

Looking at them, it really scares me, cause what if i did my best & all that i got werent good enough?

But whatever it is, im still gna try my best(:

No time should be wasted even thinking about such stuff.




STUDYYYYYYYYYYYYY.

&&& i just have to mention

Mag

!! Genius:D

When i received her msg saying she got the call,

tears welled up in my eyes

& IM NOT EXAGGERATING.

She's like an ahlian turned thomas edison la!!!

Okay thats really lousy comparison but you get what i mean!

Im sooooooo proud of her!

& subsequently, huiling's results made me so proud, & so did Kristel's, Jiemin's & Jwee's!

J7,

whatever it is, you really did your best & im proud of you!So did

Fiona, Wanlin, Amelia, Deb & Kelvin

!!!

Moving on to your next phase in life, all the best alright guys!

(& definitely all my other friends as well but i cant possibly list out everyone!)
& after the whole thing, i felt really motivated to study!
Although i caught
'I am Number Four'
with Fiona, Deb & Leslie aft that,
i am gng to study!!!!!!!
I wanna go up the stage!
Reminds me of Mag's text.
Mag
'They ask me to go early & need to go up the stage ugh!!!'
Me
'ISNT THAT LIKE EVERYBODY'S DREAM???'
Mag
'My skirt damn short, i wasnt intending to go up!!'



Alright guys, time for bed &

school

tomorrow!


*HUGSSSSSSSSSSSSS to all of you who needs it!!